Heating, ventilation, and air conditioning (HVAC) systems are very important components of commercial buildings, as they are responsible for creating pleasant and secure interior conditions for the building's inhabitants.
Because of their complexity, these systems often need to be inspected and maintained on a regular basis to ensure that they are operating at peak efficiency and performing at their best.
This article will discuss the advantages of frequent HVAC inspections for commercial buildings, including how these inspections may help building owners and managers save money, enhance occupants' health and comfort, and reduce repairs and breakdowns.
Benefits of Regular HVAC Inspections for Commercial Buildings
An Improved HVAC Unit
A dirty residential air filter cannot efficiently remove air particles and allergens from your indoor air. When the allergens and particles reach the different components of the system, your HVAC unit will stop working well.
By maintaining your air filter regularly, you can protect your HVAC system and minimize its performance issues like inefficient airflow, frequent repairs, or increased energy bills.
Learn the importance of MERV Rating in Air Filters.
Better Indoor Atmosphere
The accumulation of extreme dirt and debris in your filter restricts the airflow and increases the workload of your HVAC unit. Hence, the filter will produce less air quality than you and your family deserve.
If you want to avoid your unit being at stake, pay attention to regular maintenance of your filters.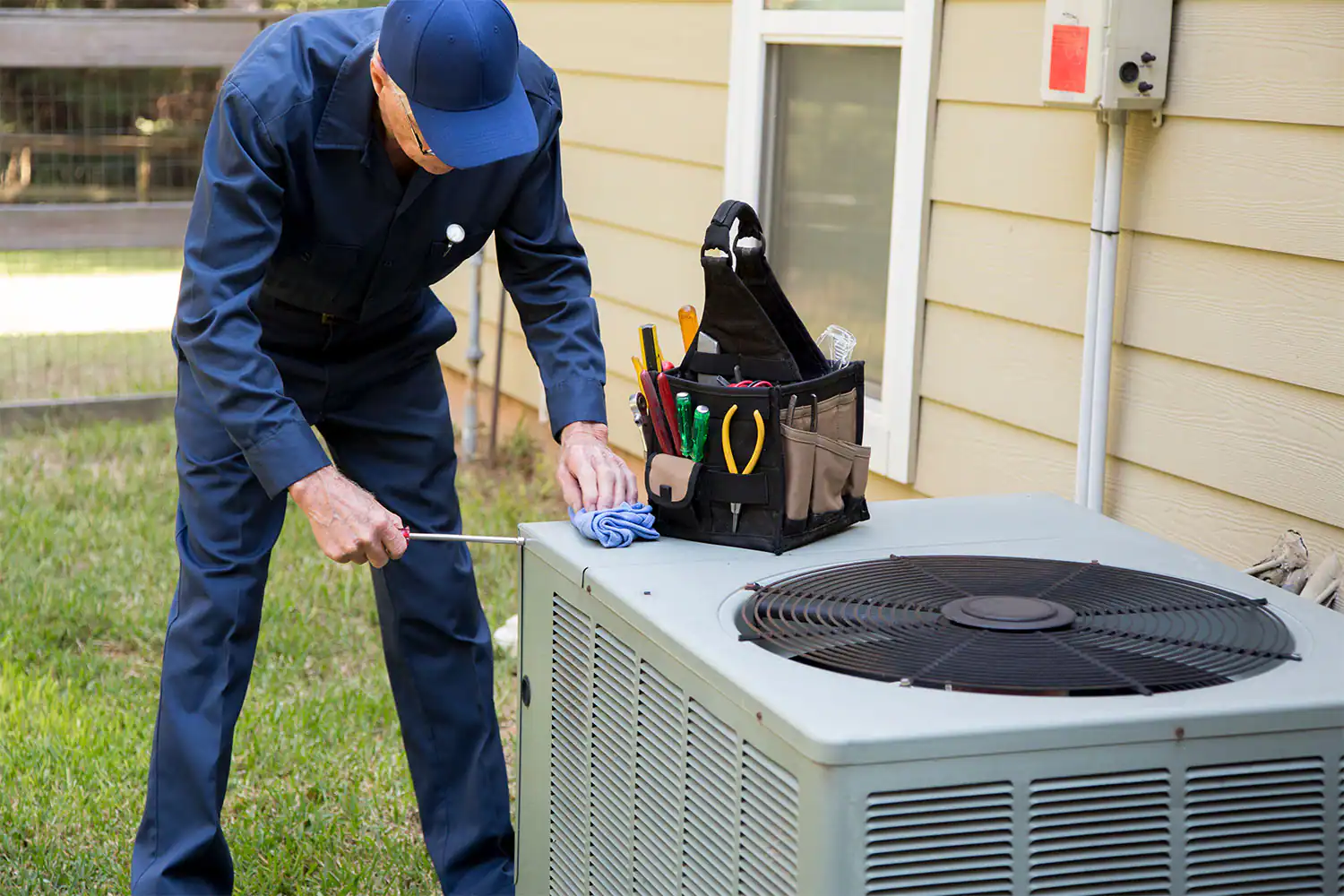 Fewer Repairs
Regular HVAC system maintenance is the best way to decrease the risk of wear and tear and enhance the level of free movement of indoor air.
Lack of proper maintenance of the filters leads to unpleasant smells and unusual sounds coming out from the system, risk of severe health issues, higher utility bills, and many other things which require costly repairs. By regularly maintaining the filter will help you to avoid these issues.
Consistent Comfort
Your HVAC air filters only require some simple maintenance processes. To stay on top of your filter maintenance, you must change your air filters once they get clogged because a dirty filter cannot produce enough airflow throughout the house.
The air passing through the mix of dirt and debris makes your indoor environment unpleasant and uncomfortable. So, to ensure consistent comfort, you must maintain your HVAC filter regularly.
Why Should You Inspect and Change Your HVAC Filter?
You should check and change your HVAC filter for many reasons every 1-3 months. Regular filter change is essential to maintain healthy heating, air-conditioning, and ventilation systems. This article's following section contains why you should change your HVAC filters.
Irregular replacement of the filter decreases the overall efficiency of the heating and air-conditioning system.
A clogged air filter increases the energy bills as the system has to work overtime to produce your desired airflow.
Untimely change of the filter has some negative environmental consequences.
Failure to change the filter is the reason you get poor indoor air quality.
A dirty filter triggers severe health issues like asthma, allergies, headache, heart disease, skin and eye irritation, infections, cancer, etc.
You are more likely to get an unpleasant home temperature.
Conclusion
As air filters play a major role in maintaining a healthy atmosphere inside the house, you should get professional HVAC maintenance and repair services in NYC from a quality HVAC company like Interstate Air Conditioning & Heating.
A skilled residential air filter supplier from this company will inspect and maintain your filters in the best possible ways. In addition to that, an HVAC specialist can provide custom air filters for your home that will help you to experience your desired air quality.