You and your family spend your quality leisure time at your home decks enjoying the grilled cuisine, but most of us need to start using the under-deck area. You can use the area below to its full potential by adding chairs, a swing, lighting and green plantations.
Transforming the abandoned space into a handy and functional space by providing the desired look and tone to your outdoors as per your imagination and thought is a good option.
Importance of utilizing the under deck area for
Safeguarding your deck from birds, insects, or any other animal from making a home.
The deck protects the area from rainwater and keeps the space dry and clean.
It increases the living space in your home.
Underdecking controls moisture damage.
Under deck is easy to maintain as regular cleaning is only required.
Various creative ideas for under deck spaces
The size and height of the deck give you underneath space that can be used for a variety of functions – from extra storage to outdoor living space. You imagine and create a practical design for your home.
Outdoor Lounge Area
Use the under-deck space as an Outdoor entertainment area with comfortable seating and outdoor furniture, which includes storage solutions such as benches or cupboards. Create and design as:
A deck patio, comfortable seating and outdoor furniture in place.
Add storage solutions like benches and cabinets.
Also Read: A Guide to Sustainable and Eco-Friendly Home Furnishing Ideas
Play Area for Children
As the deck is already built up in your home, now you want to spice up the space beneath your deck into a play area for children as it would be cheap to develop and an area that would in your eyesight. Change your under deck into a children's play area by making an area for the following activities:
Installing tunnels and tubes for your children to crawl
Adding hula hoops or trampoline and skipping rope so that your child enjoys the jumping.
Having scooters, wagons, and carts for your children to like the pulling and pushing.
Putting ladders and rock walls for climbing
Set in place a bouncy ball hopscotch mat for pursuing your child for hopping.
Placing a sling swing and nest swing for your children to entertain in swinging activities.
Have the stepping stones balancing beam in your under deck playing area for your child to take up the balancing act.
Setting up a Home Office or Studio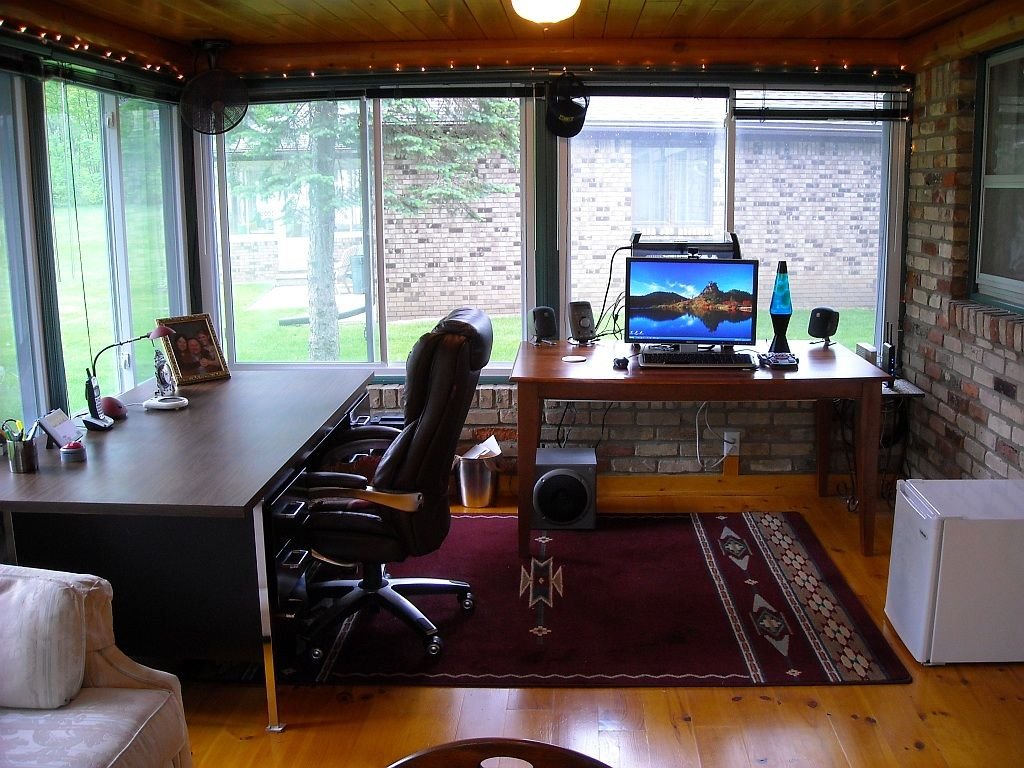 Working from home can be distracting and draining. Why stress about a small workshop in the corner of your bedroom or spare room when you can build a customized office or studio where you can create, design, focus, work and relax.
Setting up a Home Office or Studio at your underdeck is a great location where you can enjoy your work with a coffee.
Also Read: How to Build a Backyard Office and WFH
Installing a Relaxing Spa or Hot Tub Area
Escape the hustle and bustle and create a relaxing underdeck oasis with a hot tub design. An underdeck wraps around wood-clad furniture and gives way to a light framed by integral privacy walls.
A double staircase deck provides easy access to the underneath level and brings striking symmetry to the outdoor space. Spice up things with some lights, candles and give your hot tub underdeck area a relaxing spa appearance.
Maximizing Storage and Utility
Maximize your storage and utility space by using your under deck:
Use under deck space as a Garage.
Store your seasonal items in your under-deck area.
Place the garden tools in your under deck.
Keep the sports gear and equipment in your underdeck space.
Use your underdeck space to keep your children's toys and other items.
Place cabinets and other furniture that can store anything inside itself.
Dining Al Fresco
One of the most popular ideas is to create an under-deck dining area. A below-deck dining protects you from the natural elements such as sunlight and winds or rain.
Having a small kitchen adjacent to the dining area under your deck space that has proper lighting, ceiling and accessible area day and night. Enjoy your food and drinks all year round at your Dining Al Fresco, which is at your underdeck space.
Under Deck Bar
You have a limited space at your under deck, but you can still have a great recreational area.
Get a bar, have a seat, and enjoy your well-earned drink. Place a few outdoor chairs, a small table and a portable bar such as a bar cart will help fill the need for a drink, snack or meal.
Garden Paradise
Landscaping ideas under the deck will make the space more comfortable and more attractive. Create a container garden by planting potted plants that can grow and maintain under deck space. Growing fruits, vegetables and flowers in containers eliminates the need to dig the area under cover. A container garden enhances the look of the space below the deck while providing access to beautiful flowers and attractive treats all year round.
Reading Nook
Create a calming atmosphere where you can unwind yourself. Place your comfortable chair with a small footstool, a corner table and a bookshelf. Cover the area with plants and flowers, choose your favorite book and read it in the comfort of your under deck reading nook.
Design a pet-friendly space
Various animals are very different. While most dogs crave constant attention and are ready to serve, most cats are more solitary creatures who keep to themselves and are often out of sight for days at a time. A space beneath your deck is a perfect choice for your pets where they can relax, and you can keep an eye on them.
Conclusion
Under Deck spaces can be used as your gym area, a hobby space, or any other space of your liking and creativity.
A previously unused portion of the house is now an attractive screened porch, offering more outdoor space and curb appeal.
FAQ
What can I use to cover space under my deck?
If you want to visually close the space under the deck without breaking the edge, lattice deck panels are a great option as they are easy to install and come in wood, plastic or vinyl.
How do you waterproof under a deck efficiently?
Applying a thin coat of high-quality, mold- and mildew-resistant, waterproof sealant gives you the waterproofing solution to your under deck.
How do I keep water from under my deck?
Installing a deck drainage system during construction is the best way to waterproof your entire deck.
What is the space under a deck called?
The space under a deck is called a substructure, which is the structural framework that supports your deck.